Empathy is underrated in today's demanding world. We're often too busy with our Instagram accounts to reflect the lives we *wish* we led to be present in the one we're living now, one where compassion for the people around us is in short supply.

My life after divorce wasn't a pretty picture. I struggled mightily — my self esteem took a big hit, as did my finances and credit. But going through all that made me see how important it is to feel in control of your financial life, and it made me want to help others take control of theirs.
Today, my partners and I are doing just that with HoneyBee.

HoneyBee empowers hundreds of HR leaders to provide their employees with the tools to bridge financial emergencies and better manage their credit, without use of payday loans. It's a compassionate solution offered by caring employers who want to see their employees thrive without the distraction of financial distress.
I wish a solution like this had been available when I was in the depths of financial distress, and it's a source of great pride to me now to be part of a solution that so many have come to rely on to improve their financial health. Because I've been there, too.
Bee Kind,
Ennie Lim
President & CEO

Social i
mpact
  is core to our mission. We fundamentally believe that becoming a B Corps® reminds us that we are part of a family of like-minded companies that seek to positively affect life outcomes for our customers. This accreditation recognizes our track record of having a positive impact on people, society, and the environment.
Today, there are over 2,200 Certified B Corps® around the globe, including Patagonia, The Honest Co and Ben & Jerry's. We are proud to join them in redefining success in business so that one day everyone uses

business as a force for good.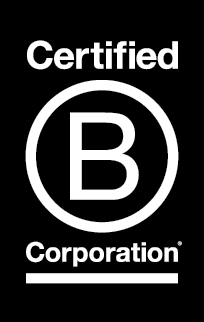 This Mission Is Important To Us
For too long we've failed as a society to take care of our most vulnerable. It seems that the more financially desperate a person is, the more difficult it is to receive any form of financial relief. Our goal is to level that playing field and help people get their head above water again so they can take first steps towards a more financially secure future.
Max Zschoch
Financial wellness is a big part of the mental and emotional health of working adults. Money problems lead to stress, negative feelings, and distraction that affects employee productivity in the workplace. HoneyBee helps millions of working Americans deal with financial emergencies, chart a path out of high interest debt, and improve their financial health by delivering socially responsible and ethical lending solutions. It is a privilege to be a part of this socially impactful company!
Nisheeth Ranjan
Rebuilding wealth when you're older and after a major financial implosion is difficult. Putting back the pieces of your shattered finances at 50 after the Great Recession of 2008 is next to impossible. Working folks need better tools that help structure a way out of living paycheck to paycheck — my generation more so as we feel left behind by the dazzle of the new tech age and having to play catch up after that Great Depression. HoneyBee's mission to add to those tools holds the promise of alleviating millions still trying to get their financial house in order.
Walter Balmas
660 4th Street, Suite 600, San Francisco, CA 94107