Making A Positive Social Impact
Transforming Our Nation's Financial Health. One Business At A Time.
Our Story
HoneyBee is the result of our founding team's personal financial struggles, as immigrants, building credit in the US and managing our unexpected expenses was an uphill battle. We listened to employees share their stories about their financial struggles and we were determined to build a better solution to help protect working Americans from predatory lenders and provide the support they needed for a rainy day. Our greatest strength comes from our team's diverse backgrounds and a shared common goal – we are all passionate advocates of change and education that bring about sustainable financial futures for our customers and the employers we serve.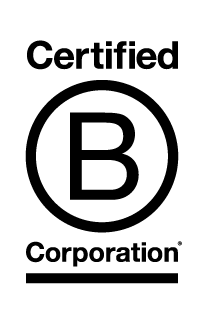 Being a Benefit Corporation
Social impact is core to our mission. We fundamentally believe that becoming a B Corps reminds us that we are part of a family of like-minded 
companies that seek to positively affect life outcomes for our customers. This accreditation recognizes our track record of having a positive impact on people, society, and the environment.
Today, there are over 2,200 Certified B Corps around the globe, including Patagonia, The Honest Co and Ben & Jerry's. We are proud to join them in redefining success in business so that one day everyone uses business as a force for good.
660 4th Street, Suite 600, San Francisco, CA 94107
Privacy Policy           Term of Use           Compliance   
California Residents: Ziero Financial Inc. dba HoneyBee is licensed by the Department of Business Oversight, pursuant to the California Finance Lenders Law, license #6052829. 
Ziero Financial Inc. dba HoneyBee is compliant with the Equal Credit Opportunity Act. 
Eligibility is not guaranteed, and requires that lending capital is available to fund your account and that you meet credit and other conditions. All loans are issued by Ziero Financial Inc. Borrower must be a U.S. citizen, permanent resident or be in the United States on a valid long-term visa and at least 18 years old. Valid bank account and Social Security Number are required.